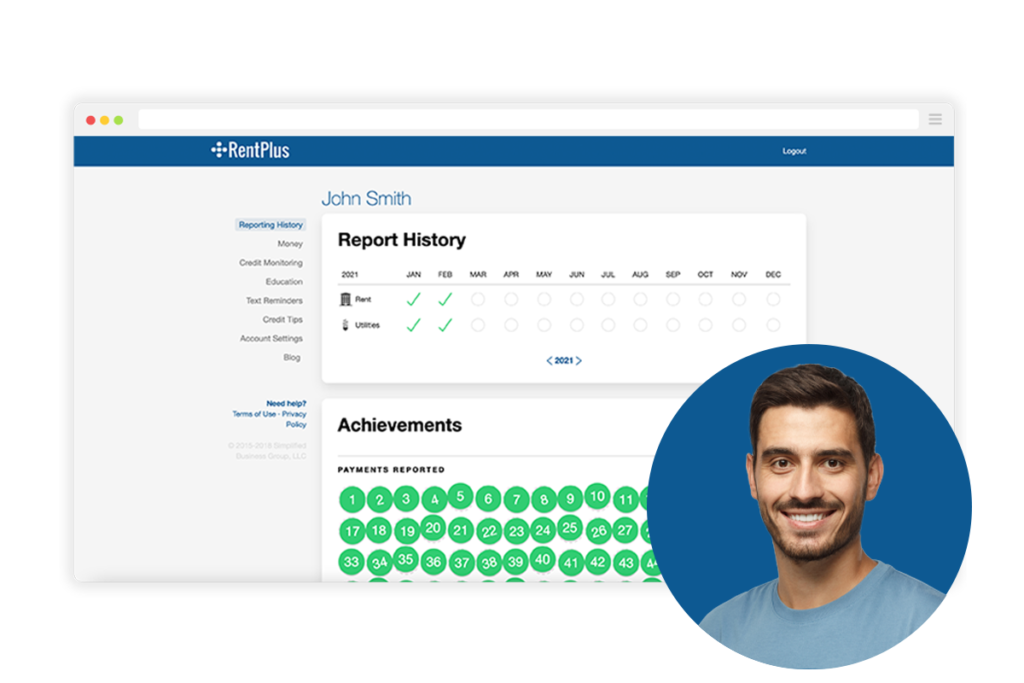 R
ES

ident Retention, Meanin

G

ful Value

Rent Reporting Services for Everyone

We put the 'S' in ESG or Environmental, Social, and Governance initiatives. RentPlus® rent reporter allows residents the ability to establish and build their credit simply by making on-time rental and utility payments – an amenity that adds real value and is a true differentiator to set multifamily properties apart.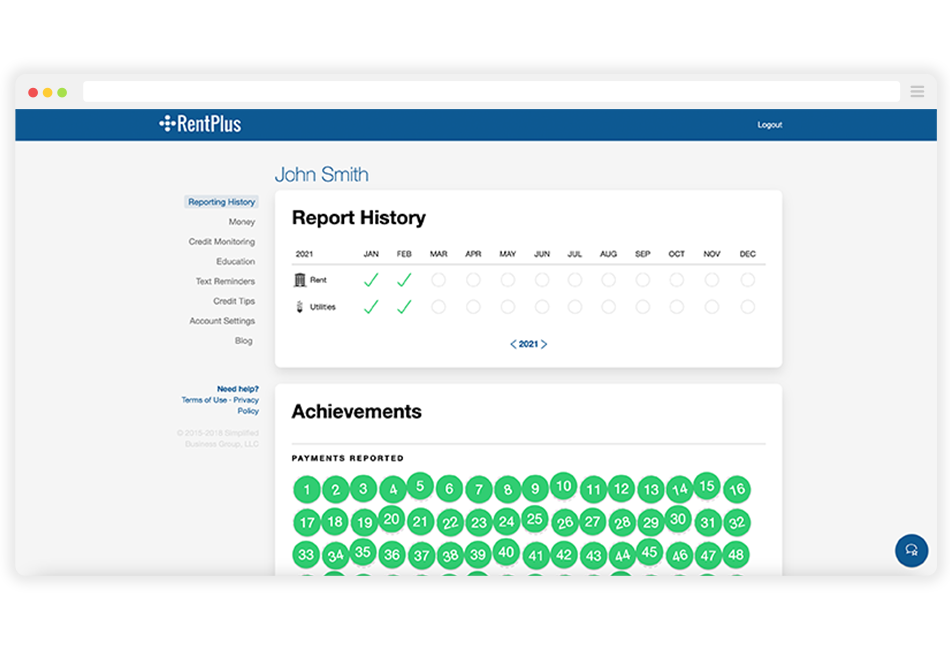 Win-Win-Win
RentPlus® is a "win-win-win" social initiative. Unlike other "credit my rent" services, all parties involved in multifamily leasing have "skin in the game" with RentPlus®. This includes credit building and accounts with both FinStrong and RentPlus® Money tools for residents, a higher resident retention rate and reduction of delinquent rent payments for communities, and added revenue options for property management companies (PMCs).
What value will RentPlus® bring for your community?
RentPlus® has been a game-changer for properties offering this rent reporting service. Let us walk you through how residents representing your communities can become financial rock stars simply by paying their rent each month. Leave your information below!

Why rent reporting matters?
For Residents
Residents of your communities are your biggest champions. With the historically underserved seeking rent relief after recent financial hardships, RentPlus® backdates up to 24 months of the most on-time, paid utility, making this a quick way to raise credit scores! With no minimum requirements, imagine how powerful offering rent reporting paired with accounts with FinStrong, a financial education platform, and RentPlus® Money for spending and budgeting would be. WIN!
For Communities
Residents enrolled in RentPlus® are not shy to share their successes – and we are thankful for it! When a community offers this unique amenity and reports resident rental payments to all three credit bureaus, leasing agents and local managers encourage on-time rental payments and in-turn satisfy their passion by lending a hand in their residents' financial success. WIN!
For Property Management Companies
RentPlus® also offers an added ancillary revenue channel for property management companies (PMCs). In as trying a time as the last few years have been, who wouldn't want increased year end numbers (some reaching as much as $10K MRR)? See how much you could be earning with RentPlus® by visiting our revenue calculator. WIN!
We Put the 'S' in ESG
With a big push for ESG in CRE, the socially responsible RentPlus® increases property value in the eyes of today's socially conscious investors. RentPlus® provides tangible and lasting value to your residents. Thanks to RentPlus®, residents can qualify for purchases like a car or home loan and have the financial tools they need to build a better financial future – just by paying rent.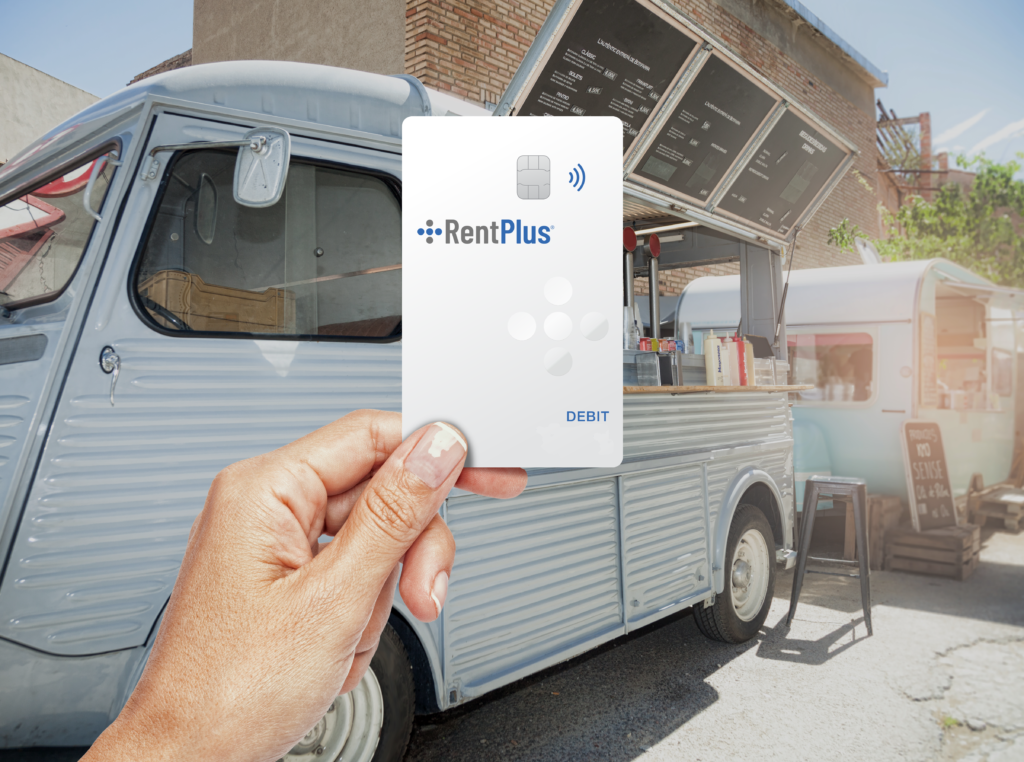 Better Banking for Multifamily
The RentPlus® debit and secured credit card are now here! This additional offering to the RentPlus® program will provide accessible resident banking while also serving as an additional credit building opportunity for residents. Your residents will enjoy perks like FastPay to get their paycheck early, savings tools to encourage healthy savings habits, and more. Learn about our partnership with QuextPay and the RentPlus® card program or join the waitlist here.
An Amenity that Sets You Apart
Marketing
RentPlus® is a true differentiator and community selling point
Offers a unique amenity to stand apart from your competitors
Build Revenue While Making a Difference
Leasing
Encourages credit-conscious renters
Reduces delinquent payments
Provides ancillary revenue to the property management company
Leave a Lasting Positive Impact
Retention
Helps residents build and maintain credit
Automatically categorizes purchases to set and view a budget, and track savings goals
Includes a personalized financial education program
Drives financially responsible behaviors with text alerts and credit tips
Can help residents qualify for major purchases like buying a car, paying for college, etc.
Includes fraud protection policy (up to $1 million coverage)
Start your Journey with Rent Dynamics
Schedule a demo with one of our product experts today.
Start Improving Your Credit Score Today
Learn more about how rental payment reporting can help you achieve your financial goals.