<– Back to RentPlus® Rent Reporting Service.
Inclusive amenity NOW with debit card & banking program
A card designed with renters in mind
The Plus Debit Card provides residents access to hassle-free banking and even more ways to improve their financial health. There are no income or credit score requirements to qualify – simply add your community to the waitlist by filling out the form below. Start taking advantage of Rent Dynamics multifamily management tools.
The Plus Debit Card & Banking Program gives residents:
Hassle-free resident banking (no min. income or credit score requirements)

.
Safe to Save: a machine-learning notification to residents whenever it makes sense to transfer to savings.
Fastpay: resident paychecks 2 days early when using the card to pay rent.
Stash Account: a hidden savings account (like a digital piggy bank).
Resident rewards.
Mobile check deposit.
No ATM fees.

And more!
Join the waitlist!
We are now accepting property management and ownership groups on the waitlist to be part of our multifamily credit-building programs. By signing up, you will receive exclusive program updates, information on the launch, success stories from other property groups, plus a first look at enhanced program features. Simply fill out the form below to get started.
Be one of the first – offer a rent reporting service with debit card + resident banking.
Interested properties can now give their residents a banking experience right from the comfort of your property.
What is available to my residents through RentPlus®1?
Once enrolled, your residents will have access to:
Building credit – rental credit reporting services to all three major credit bureaus
Budgeting tools
NEW! Resident Banking App2
Financial education
Fraud protection
NEW! Plus Debit Card with resident rewards!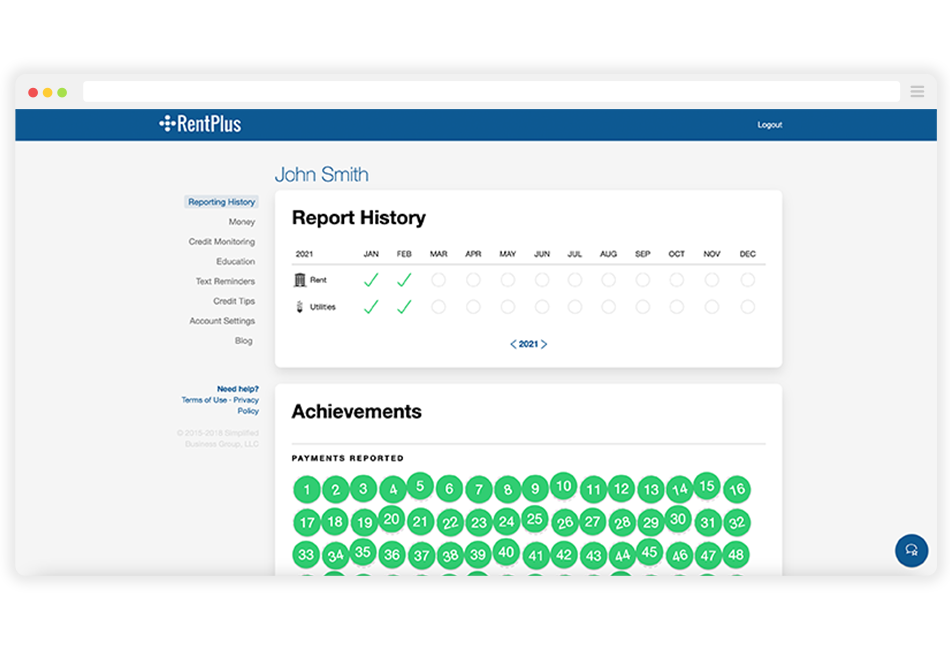 1 As the registered furnisher, RentPlus® is responsible for all data accuracy, FCRA compliance, and lender disputes.
2 QuextPay offers its digital banking solution with RentPlus®' reporting capabilities. This partnership makes banking and payments more accessible to individuals without access to credit, and helps improve it in a risk-free, efficient way. The addition of QuextPay's digital banking platform and RentPlus® makes the billing process more efficient for property operators/owners, while also giving the resident everything they need to succeed financially, including access to banking that is often out of reach for many (similar card products in the space require minimum income and credit score requirements unattainable for many renters).
Start your Journey with Rent Dynamics
Schedule a demo with one of our product experts today.