There for your residents. There for you.
Rent Dynamics adds value throughout the entire resident journey. From attracting leads, helping you qualify and manage prospects, to increasing renter retention.
– News Bulletin –
RentPlus® debit & secured credit cards are here!
---
– Our Products –
Finally, A Multifamily CRM Designed For You
Multifamily CRM
Rent Dynamics' CRM is designed to be easy to understand, simple to operate, and flexible to seamlessly fit in with your current operations.
Our Agents Have Your Back
Contact Center
Our Contact Center agents provide exceptional customer service and the expertise you can trust to be an extension of your team.
Add Value That Matters with Rental Payment Reporting
RentPlus® Financial Platform
RentPlus provides residents with meaningful value, giving you a competitive advantage through offering a unique and life-changing amenity.
Resident Journey Platform, Solved
Lead Acquisition
Capture leads from the moment they first enter the resident journey, collecting information for follow-ups and insights to improve your business.
Resident Qualification
Qualify leads and while optimizing the sales process through business intelligence and the ability to cross-sell.
Resident Retention
Allow renters to report their rental payments in order to build credit: a long-lasting value-add amenity.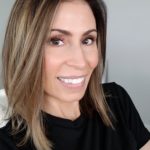 Klingbeil Capital Management
SVP, Property Management & Marketing
,
With Rent Dynamics' CRM, we can track our pipeline of leads more efficiently, conveniently monitor follow-up to avoid missed opportunities, and effectively promote a higher-quality lead nurturing process while improving team response times, productivity, and accountability. Implementing Rent Dynamics CRM has increased our conversion rates by preventing leads from falling through the cracks and identifying the lead source so we know which marketing campaigns and initiatives are working to optimize our leasing efforts.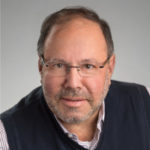 American Landmark Apartments
Chief Executive Officer
,
"After the financial challenges that our residents faced through the pandemic, we're extremely excited to partner with RentPlus to provide residents with credit building and financial health opportunities. We've found this to be a win for our residents and employees, and it aligns with our mission of providing value-based living."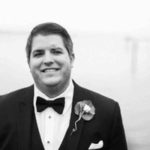 JMG Realty, Inc.
Director of Digital Marketing
,
"Rent Dynamics has improved our company in a variety of ways… We're able to follow customer timelines, all the way from point of interest from when they are submitting a form fill on one of our community websites or another one of our advertising channels, all the way to tour, application, and ultimately to move-in. Getting visibility into that has been really, really awesome to see what's happening at each individual location.
Customer-Centric Approach
Rent Dynamics adapts and innovates through listening to our customers and championing our people. We improve the renter journey experience while making people's lives better while we're at it.
10m+
Credit Score Points Increased